THE BACH FLOWERS OF DI LEO'S HERBAL LAB
DI LEO'S HERBAL LAB prepares its "BACH FLOWERS" by exclusively using flowers of wildings, volunteers and other fresh plants coming from uncontaminated and wild areas of the Apennines, the Alps and several different hills, out of all the kinds of pollution that are seen in and around factories, towns, streets or cultivated land.
The production faithfully and thoroughly complies with the method established by Dr Edward Bach in the early 20th Century.
The water employed in the sunbeam infusions (used to prepare 20 different remedies) and in the decoctions - parboiling method - (involved in the production of other 18 remedies) comes from springs whose biggest distance from the flowers' picking places is 30 km.
To further guarantee the quality of our floral extracts, we have them tested by the University of Turin.
DI LEO'S HERBAL LAB has been producing its Bach flowers in compliance with the original method since 1990. At the beginning of the Eighties, it was the first firm to introduce Bach flowers into Italy; after ten years' operation as an importer, it started up its own production.
THE BACH FLOWERS OF DI LEO'S HERBAL LAB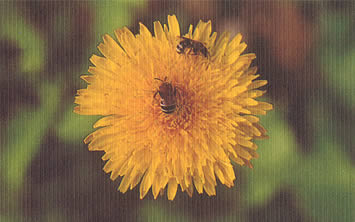 DI LEO'S HERBAL LAB also organized the first international convention on Flower Therapy (Villa Doria Pamphili, Rome, 1986) for the centennial celebration of Dr Edward Bach's birth; on the same occasion it presented the book "La Floriterapia" by Dr Margaretha Mijnlieff, published by Sanerbe (a trademark of DI LEO'S HERBAL LAB).
The Bach Flowers produced by Laboratorio Erboristico Di Leo are being imported and distributed in Switzerland since four years, where they are reimbursed at 80% by the health insurance scheme.They are also being distributed in France, Belgium and Luxemburg since about three years and they can also be found in numerous pharmacies.
More info on Import Special Offers click here